Faculty + Staff
Leah Kaplan
Intern, Consortium for Science, Policy & Outcomes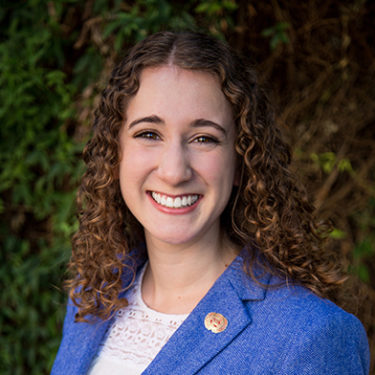 Biography
Leah is a policy intern with CSPO. As part of the solar geoengineering project team, she helped create background materials for the forum participants, including three informational videos. She has also conducted research for other CSPO-DC projects and aided with events.
Leah recently graduated summa cum laude with a bachelor's degree in chemical engineering and a minor in communication from the University of Arizona Honors College. During her undergraduate career, Leah worked in two research labs, served as an officer in multiple organizations, and volunteered as a rapporteur for a science diplomacy conference hosted by the University. As a senior, Leah was selected at the Outstanding Senior in Chemical Engineering and as a Merrill P. Freeman Medal Recipient, an award given to two graduating seniors for outstanding moral force of character.
Leah is interested in translating her dual technical and communication skillsets into a career in science and technology policy.
No posts were found.