Demolishing the Miracle Machine Myth
The CSPO summer 2017 update on the new "Issues in Science and Technology," the latest Rightful Place of Science book, and more!
We fortunately haven't been experiencing the brutal temperatures of our colleagues at the School for the Future of Innovation in Society (SFIS) in Tempe, AZ, where record-breaking heat grounded planes in Phoenix last month. But this Washington summer has still felt oppressive. Maybe it's the steady drip of scandal coming from the White House. Maybe it's the proposed budget cuts that gut important mission-oriented scientific research and the technological innovations that such research supports. Or it could just be the DC Metro's endless repairs and delays.
But we're following Issues in Science and Technology editor-in-chief Kevin Finneran's advice to look past the many distractions offered by the news. We've been working on a variety of projects, publications, and events that we optimistically think can push public discussions and policies in new and fruitful directions.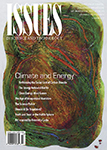 Issues in Science and Technology: The Summer 2017 issue is on newsstands now! Subscribe at our special introductory rate or buy the current issue to read fascinating essays on climate and energy, weaponized narrative, artificial intelligence, and more. The current issue includes Keith Kloor's exploration of how controversial scientific research is aggressively patrolled by "the science police," and gorgeous artwork from Department of Tropical Research field expeditions and Jeffrey Kent's paintings inspired by the story of Henrietta Lacks.
Make America Innovate Again: Planned budget cuts, inept leadership, and backward-looking policies are stalling advances in critical fields. To launch the latest Issues, Richard Van Atta, who authored an incisive review of two new histories of the Defense Advanced Projects Research Agency, will lead a discussion of what lessons the defense-led technology development model offers for getting innovation back on track in a range of sectors. He'll be joined by ASU professor and Future of War affiliate Joel Garreau in what is sure to be an informative conversation. Register soon for the July 18 event—space is filling quickly.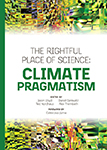 Climate Pragmatism: The newest book in CSPO's Rightful Place of Science series arrives at a critical moment in our efforts to tackle a variety of pressing problems. Developed by a group of independent thinkers from a range of disciplines, Climate Pragmatism explores several complementary strategies for climate action that don't require international consensus—or even agreement as to the nature or causes of global warming itself. The book focuses on energy access, energy innovation, and improved resilience to envision a more prosperous, equitable, and environmentally sustainable world. Buy your copy from Amazon or at Changing Hands bookstore in Tempe today!
Publications and Projects: In Nature, CSPO co-director Dan Sarewitz argues that the myth of basic science as a "miracle machine"—that research disconnected from problem-solving produces breakthrough innovations—is not only erroneous but harmful to the scientific enterprise. Helping to correct this misperception about basic science is our annual Science Outside the Lab (SOtL) program for early career scientists and engineers. SOtL leaders Michael Bernstein, Kiera Reifschneider, Ira Bennett, and Jameson Wetmore just published a study about the program in Science and Engineering Ethics, suggesting that participants leave "with greater humility about the role of scientific expertise in science and engineering policy; greater skepticism toward linear notions of progress from scientific advances; and a deeper, more nuanced understanding of the actors involved in shaping science policy."
We've also been working with the National Ocean and Atmospheric Administration (NOAA) to foster communities that are more resilient to climate hazards like sea level rise, drought, extreme precipitation, and heatwaves. And we recently embarked on a new project with the Kettering Foundation that seeks to identify public concerns about the adoption of self-driving cars.
If you're curious about any of the many things going on at CSPO, please don't hesitate to contact us! And be sure to follow us on Twitter @CSPO_ASU.