World Wide Views on Climate and Energy
Program Areas – Sustainability, Education and Engagement, Futures
What is it?
World Wide Views on Climate and Energy (WWViews on Climate and Energy) is a global citizen consultation, providing unique information about how far citizens around the world are willing to go, in order to deal with climate change and to bring forward an energy transition. Arizona State University (ASU) was the location for one of the four forums conducted in the United States, and it was organized by CSPO.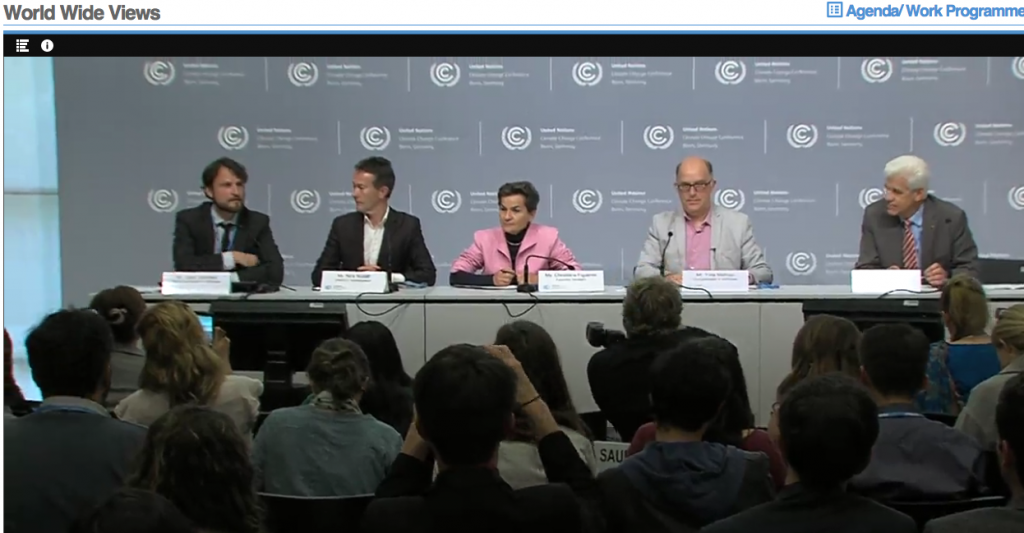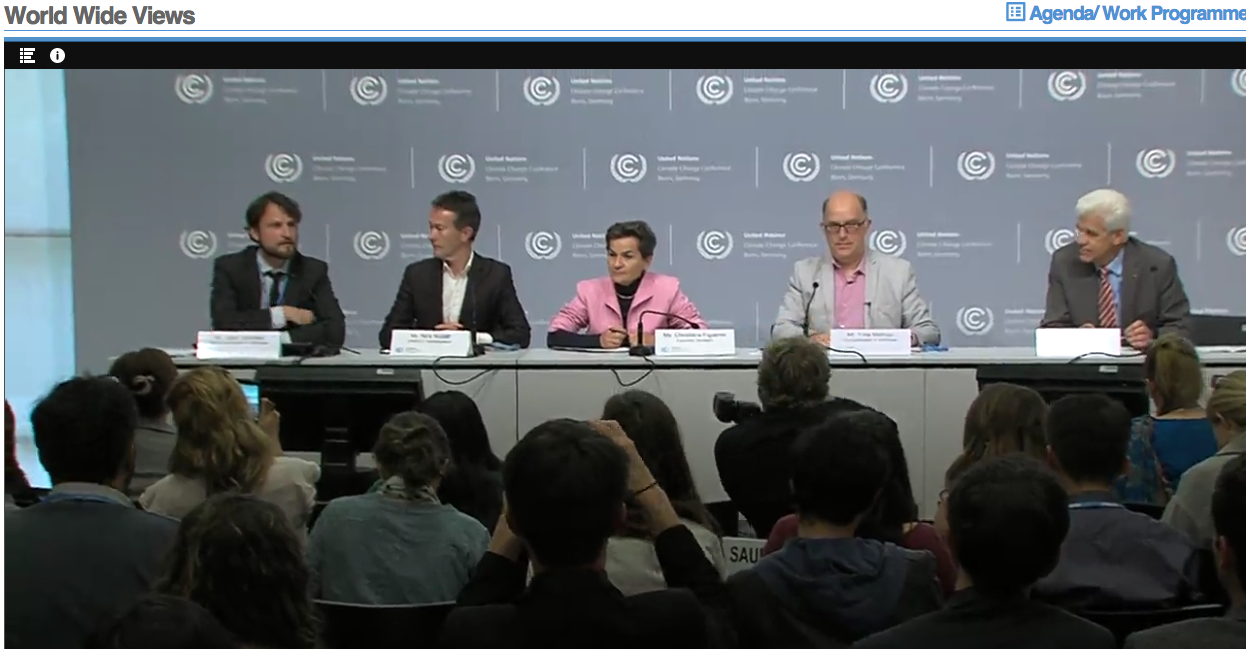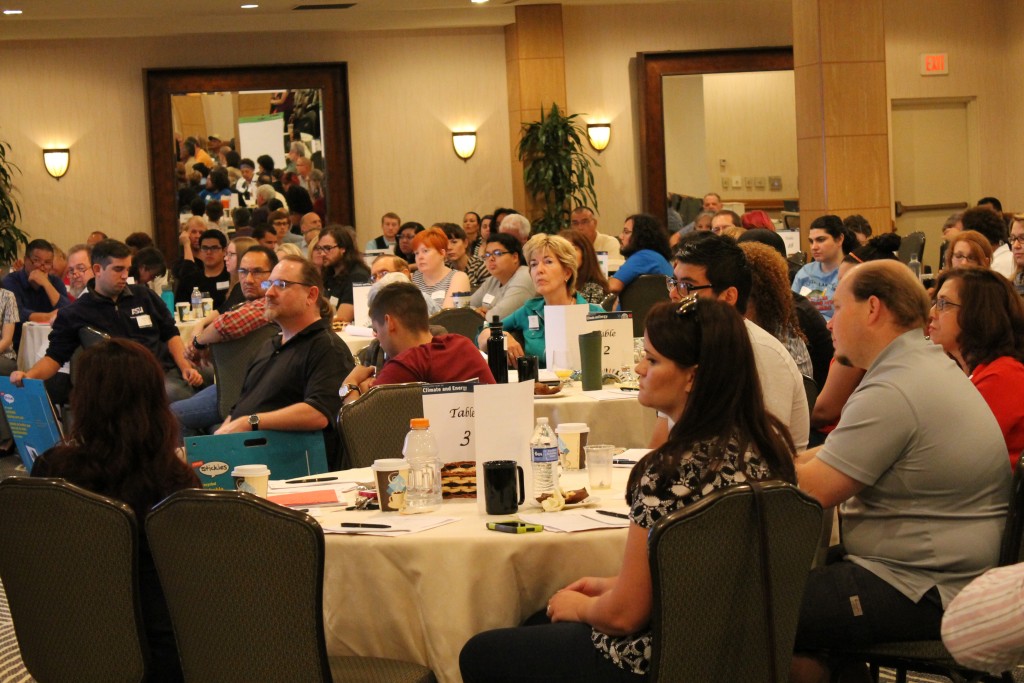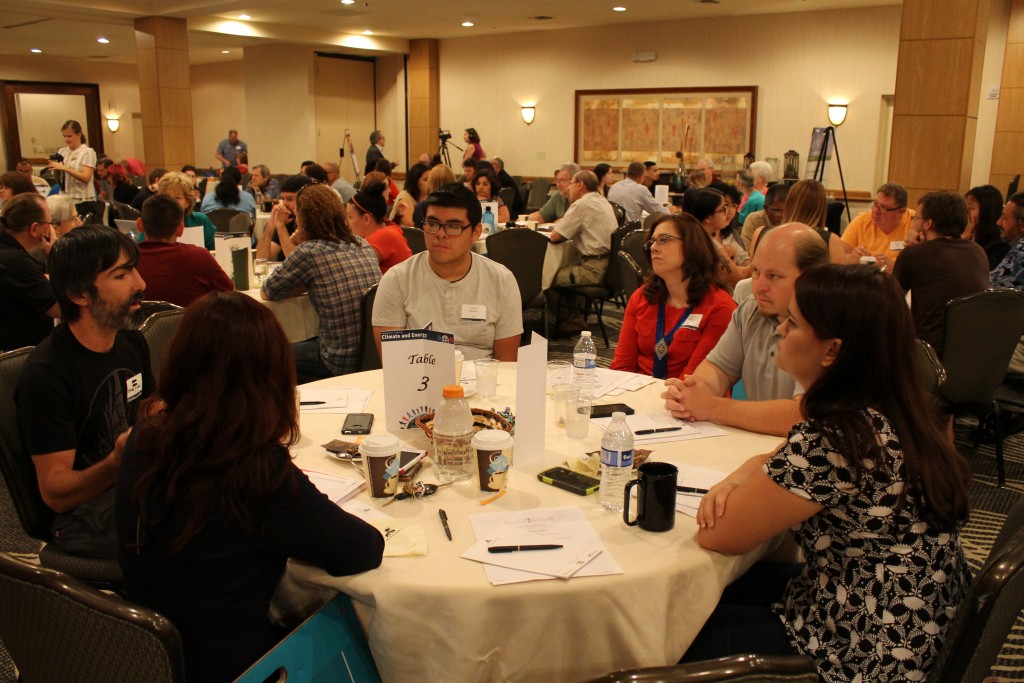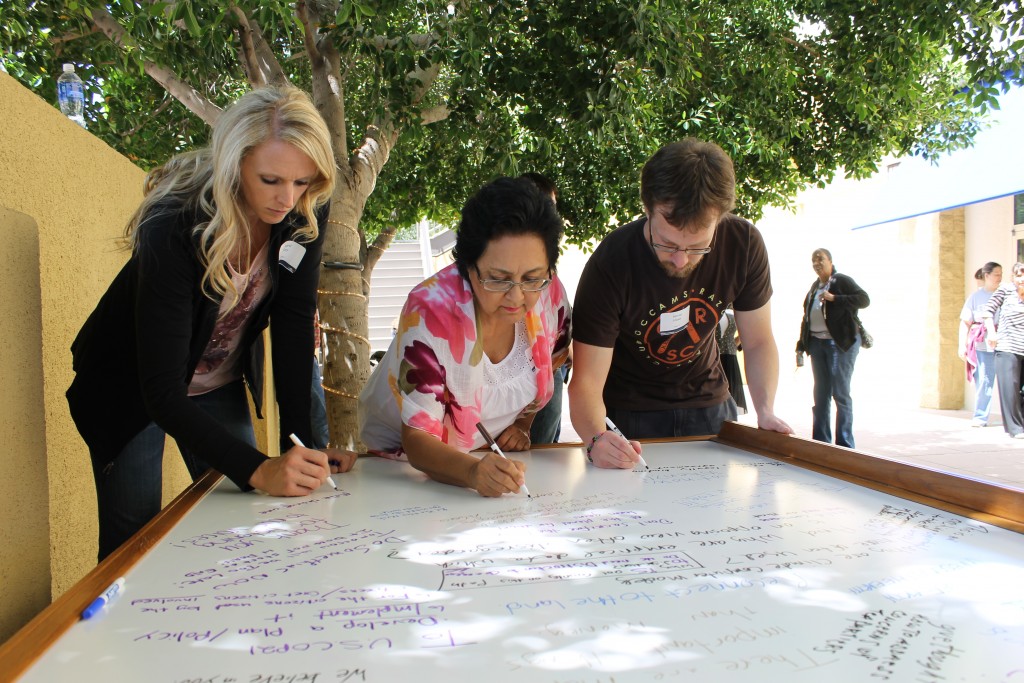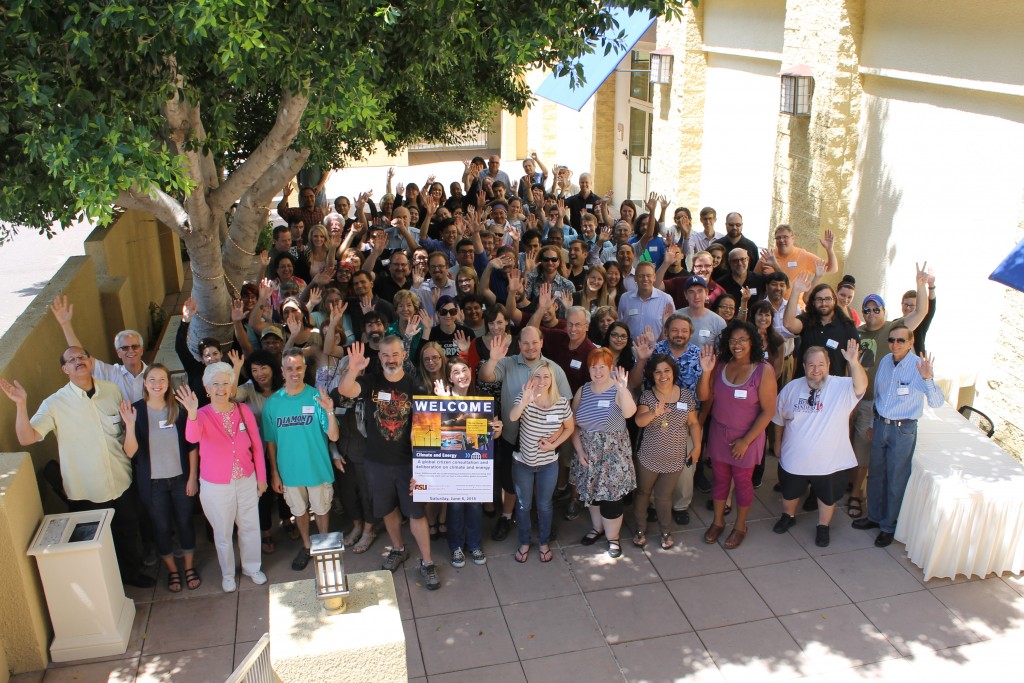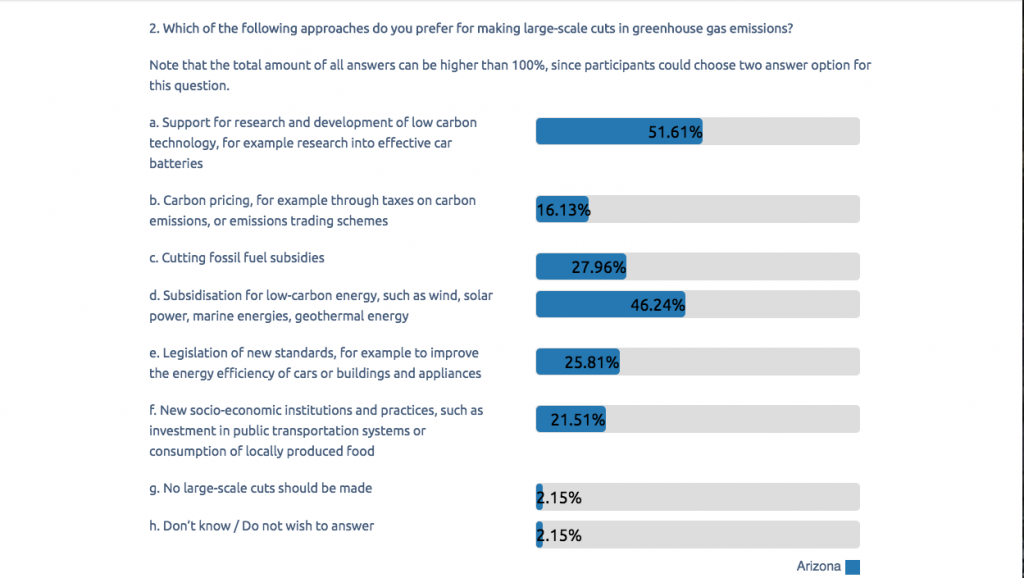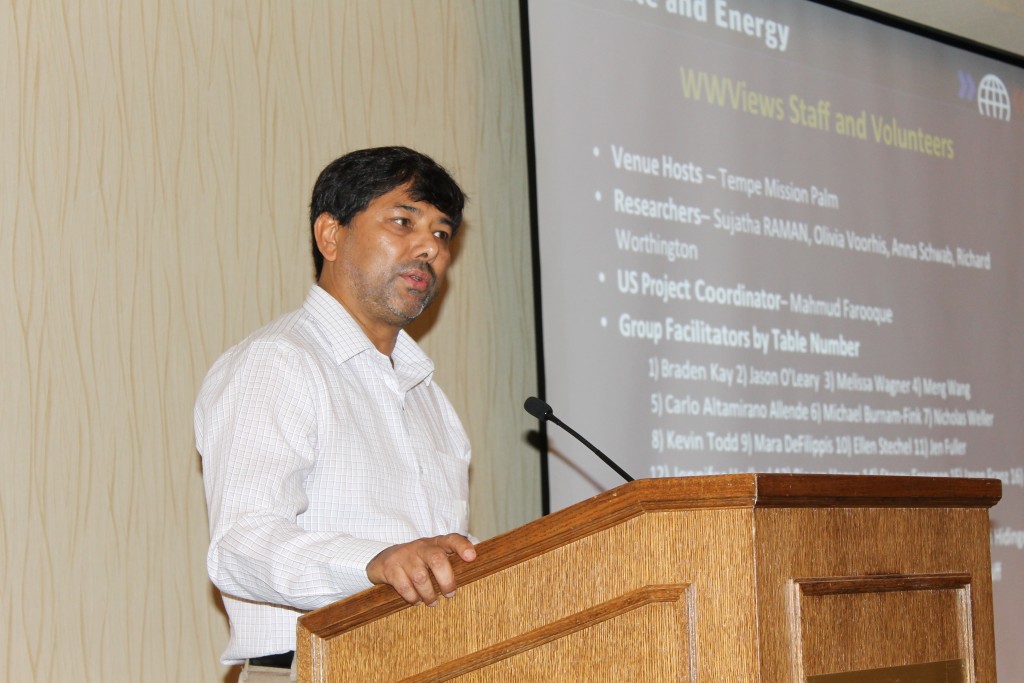 On Saturday, June 6, 2015, citizens 18 and above, selected to reflect the demographic diversity in their countries or regions (at least 100 per country or region) attended daylong meetings, starting at dawn in the Pacific, and continuing until dusk in the Americas. All citizens received same information about pros, cons and views on different climate and energy policies, targets and measures (both in advance and on that day) and all meetings followed the same agenda and guidelines in order to make the results comparable. Click here to view photos and videos from the event.
Citizens expressed their views on an identical set of questions, designed to reflect policy controversies at the COP negotiations and political discussions about climate and energy in general. The results were published in real-time via a web-tool, allowing for easy exploration and comparisons of results; one country with another, developed countries with developing, etc. Summary results report was released on September 26, 2015 at New York at a side event during the UN General Assembly meeting.
Events/Media coverage:
Who are the co-initiators?
The World Wide Views 2015 on Climate and Energy is co-initiated by the United Nations Framework Convention on Climate Change (UNFCCC) secretariat, the French National Commission for Public Debate (FR), the Danish Board of Technology Foundation (DK) and Missions Publiques (FR), with the support of the French Government, COP21 host.
The project is coordinated by the Danish Board of Technology in collaboration with Missions Publiques and the French National Commission for Public Debate and implemented by existing and new partners in the World Wide Views Alliance.
For more information about the Global Project, please visit: World Wide Views – Climate and Energy
Who are the Project Partners for Arizona?
Has this been done before?
CSPO has partnered previously to host two previous WWViews Deliberations:
What are the other World Wide Views on Climate and Energy Sites in the US?
Boston, Massachusetts
St. Paul, Minnesota
Ft. Collins, Colorado
Meet the Project Team
Principal Investigators
Additional Team Members