World Wide Views on Global Warming
Program Areas – Education and Engagement, Archived
CSPO Organizers:
Nalini Chhetri, CSPO Research Fellow, and lecturer, ASU's School of Letters and Sciences
Netra Chhetri, assistant professor, ASU's School of Geographical Sciences and CSPO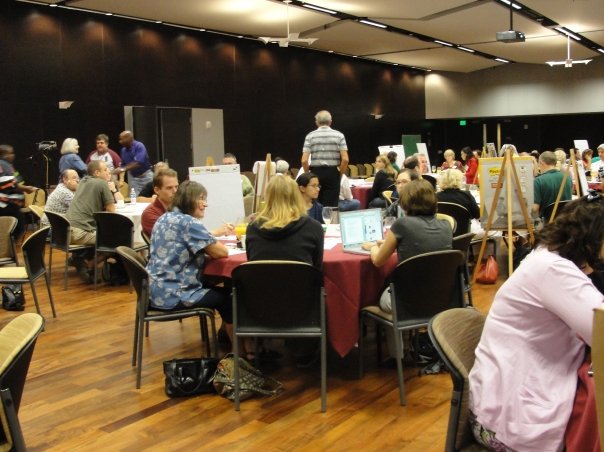 Organized by The Danish Board of Technology and The Danish Cultural Institute, World Wide Views will hold citizen deliberations on climate change on September 26, 2009, in 46 countries. Arizona State University (ASU) will be the location for one of seven forums being conducted in the United States, and it will be organized by CSPO. At least 100 members from each location's community, selected by the host institution, will deliberate and vote on some of the key questions on climate change and that information will be provided to their country's delegates to the United Nations Climate Change Conference (COP15), to be held December 7-18, 2009, in Copenhagen. The deliberation agenda and key questions will be the same in each location.
Over a decade ago, most countries in the world joined an international treaty – the United Nations Framework Convention on Climate Change (UNFCCC). The goal for the upcoming COP15 summit is to establish a binding global climate agreement, which will apply to the period after 2012. World Wide Views will give citizens all over the world an opportunity to define and communicate their positions on issues central to the negotiations at COP15. The main objective of World Wide Views is to give a broad sample of citizens from across the globe the opportunity to influence COP15 and thereby the future of global climate policy.
Structured Deliberations
WWViews is structured as a global alliance of individuals and institutions, including government agencies, NGOs and universities, which will host deliberations. Each forum will include roughly 100 citizens, chosen to represent their region's demographic diversity, who will engage in a structured dialogue aimed at answering an identical set of questions. Roughly 6,000 participating citizens will address questions central to the negotiations at COP15. Participants will vote on questions, and propose and prioritize action recommendations, within three thematic areas: Climate Policy Goals, Burden Sharing, and Climate Policy Mechanisms (quota system, adaptation measures, technology transfer, etc.). Results from the deliberations around the world will be shared with policymakers and COP15 delegates.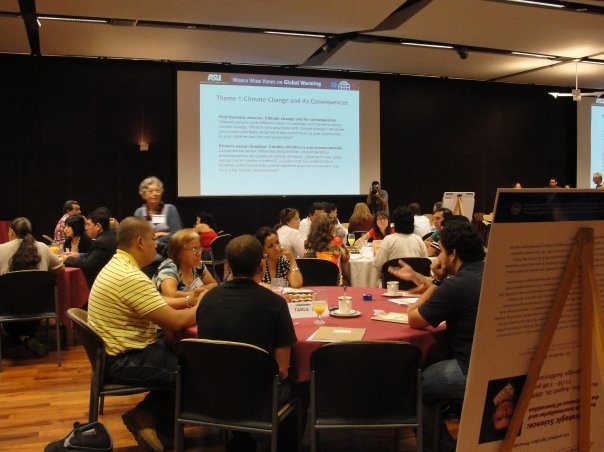 The other locations in the United States participating in World Wide Views, in addition to ASU, are:
California: Pomona College and The Loka Institute
Colorado: Colorado School of Mines
Georgia: Georgia Institute of Technology
Massachusetts: Boston University, The Brookfield Institute, and Museum of Science in Boston
North Carolina: North Carolina State University
Wisconsin: University of Wisconsin-Madison
ASU units supporting the WWV include:
Center for Jewish Studies
College of Liberal Arts and Sciences
Consortium for Science, Policy & Outcomes
Decision Center for a Desert City
Global Institute of Sustainability
Institute for Humanities Research
Office of Global Engagement
School of Politics, Government, and Global Studies
School of Geographical Sciences and Urban Planning
School of International Letters and Cultures
The Community Learning Center
University College
For more information on World Wide Views on Global Warming, visit its Web site.
Meet the Project Team
Principal Investigators
Additional Team Members