Public Interest Technology Community Innovation Fellowship
Program Areas – Science and Technology Policy, Education and Engagement
An immersive learning program for engaging communities in science and technology policy, education and research
The Expert and Citizen Assessment of Science and Technology (ECAST) network—led by Arizona State University's Consortium for Science, Policy and Outcomes (CSPO), the Museum of Science, Boston, and SciStarter— and the Association of Science and Technology Centers (ASTC), with support from New America's Public Interest Technology University Network (PIT-UN), have created a Public Interest Technology Community Innovation Fellowship (PITCIF) program for staff at eligible ASTC Science Center and Museum Members and their community partners.
This fellowship will train the next generation of science-engagement professionals to collaborate with local civic, government, and university partners to engage the public on science and technology issues that matter to their local communities. This fellowship is open to staff at eligible ASTC-member science and technology centers or museums who are interested in working with a government, nonprofit, or university partner and vise versa.  Fellows will work in teams to design, develop, and convene an inclusive, informed, and diverse forum on a public interest technology topic relevant to the community.
The 2020 pilot cohort consisted of five teams from across the country. Each team will create their own public forums that are grounded in community needs and equity. Each team will initially engage a small group of community members in the planning phase to co-create their forums, and ensure that their approach will benefit the community they are aiming to reach.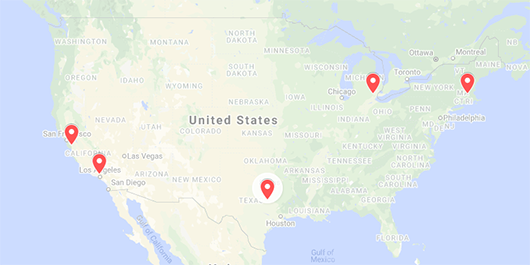 Photo courtesy of Eric Workman, Museum of Science.
Meet the Project Team
Principal Investigators
Additional Team Members