Other CSPO Affiliates
Emily Hostetler
Forum Education Associate II, Museum of Science, Boston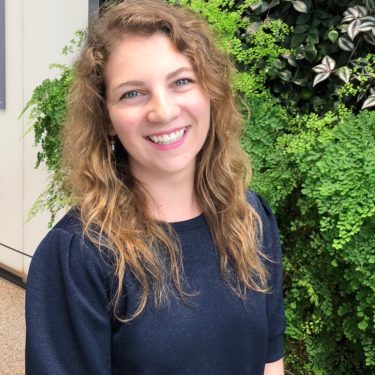 Biography
As part of the Forum team at the Museum of Science, Emily helps to create and oversee a variety of forum projects throughout the year. Her most recent projects include: the nation-wide implementation a NOAA funded forum on extreme weather hazards, an infectious disease forum to accompany a new exhibit at the National Museum of Natural History that premiered in May 2018, and the recent pilot forums on climate intervention research.
Emily has worked on several other national projects including the creation of the NISEnet's "Explore Science: Let's do Chemistry" kit which focuses on increasing the visitors' interest, relevance and self-efficacy around chemistry with fun and engaging activities, and she was part of the "Think, Write, Publish – Science & Religion" project, where she held a teacher workshop on integrating science and religion in the classroom. She has also helped to organize the annual, day-long celebrations for National Chemistry Week and Chemists Celebrate Earth Week at the Museum of Science.
No posts were found.