CSPO Has Moved!
CSPO joins Arizona State University's other DC-based programs in a new building in downtown Washington, DC.
The Consortium for Science, Policy & Outcomes has moved! Our new offices are in the Ambassador Barbara Barrett and Justice Sandra Day O'Connor Washington Center at Arizona State University, at 1800 I Street NW, Washington, DC 20006. Informally known as the Barrett & O'Connor Washington Center, we're pleased to share a home with ASU's other DC-based programs, including the McCain Institute, the Walter Cronkite School of Journalism and Mass Communication, and the Morrison Institute for Public Policy.
We look forward to welcoming you to our beautiful new space as we host events over the coming year. We're planning events featuring our recent work on public deliberation regarding self-driving vehicles (in Maryland and with our European partners in France), our pioneering project on the governance of climate engineering research, and more!
Additional CSPO highlights: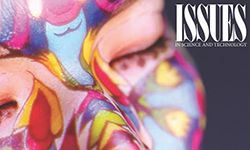 The Winter 2018 Issues in Science and Technology is on newsstands now! Subscribe at a special introductory rate or purchase the current issue to read absorbing essays about commercial nuclear energy, the myth of the "war on coal," child support in the age of complex families, and much more.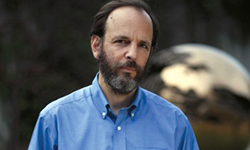 "An Agitator for Science Reform Walks a Fine Line in the Era of Trump": CSPO co-founder and co-director, professor Dan Sarewitz, was profiled in the online magazine Undark. Dan's essay "Saving Science" in The New Atlantis is still making waves throughout the science policy community.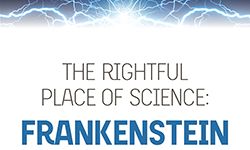 In a glowing review, Physics Today called The Rightful Place of Science: Frankenstein "full of thoughtful snippets, urging readers to consider the consequences of scientific advancement and the ethical dilemmas new technologies might pose."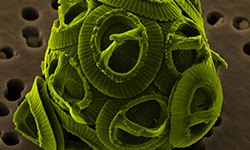 CSPO leads a team that is working with the US Environmental Protection Agency to expand the scope of the agency's engagement with the public on genetically engineered algae. The team just released a new report with its findings.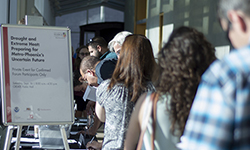 We're expanding our climate resilience project with NOAA to eight sites around the country in March. Local communities from Hawaii to North Carolina will discuss climate hazards to help researchers and city planners develop resilience strategies.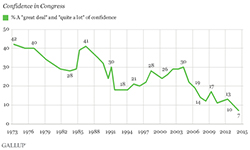 New research suggests that politicians systematically misperceive constituent perspectives on a range of issues. CSPO's Jason Lloyd describes some ways politicians and government organizations can better understand and represent citizen perspectives.
If you're curious about any of the many things going on at CSPO, please don't hesitate to contact us! And be sure to follow us on Twitter @CSPO_ASU.