Speakers
William Riley
Director, NIH Office of Behavioral and Social Sciences Research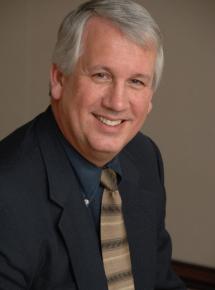 Biography
Dr. Riley was appointed Director of the NIH Office of Behavioral and Social Sciences Research, and Associate Director of NIH for Behavioral and Social Sciences in August, 2015. Before his current NIH appointment, he served as a Health Scientist Administrator and Deputy Director in the Division of AIDS and Health Behavior Research at the National Institute of Mental Health (NIMH), a Program Director at the National Heart, Lung, and Blood Institute (NHLBI), and Chief of the Science of Research and Technology Branch (SRTB) in the Division of Cancer Control and Population Sciences (DCCPS) at the National Cancer Institute (NCI). He also serves as a Professorial Lecturer in the School of Public Health at George Washington University.
Dr. Riley completed his Bachelor of Science degree in Psychology and Sociology from James Madison University (1979) and his Master of Science (1981) and Doctorate in Clinical Psychology (1984) from the Florida State University. He completed his Clinical Psychology Internship (1984) at Baylor College of Medicine. Dr. Riley served as an Assistant Professor in the Department of Psychiatry and Health Behavior at the Medical College of Georgia (1984-1989) and as Associate Professor in the Departments of Psychiatry and Psychology at Virginia Commonwealth University (1989-1999). He was Director of Research at PICS, Inc., a private research and development firm in Reston, Virginia from 1999 until 2005 when he joined the National Institutes of Health (NIH).
Dr. Riley's research interests include behavioral assessment, psychosocial health risk factors, tobacco use/cessation, and the application of technology to preventive health behaviors and chronic disease management. He has been interested in applying new technologies, particularly mobile and wireless technologies, in behavioral measurement and intervention, and the potential of these technologies to assess and intervene adaptively, in the context of the behavior, and with broad reach and scalability. His research has included the use of mobile phones and other mobile computer devices to assess and intervene on tobacco use, dietary intake, physical activity, sleep, and medication adherence. He also is interested in the application of engineering and computer science methodologies to the behavioral sciences
No posts were found.