Matthew C. Nisbet
Professor, Northeastern University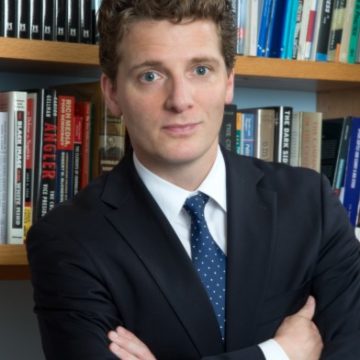 Biography
Matthew C. Nisbet is Professor of Communication, Public Policy, and Urban Affairs at Northeastern University, editor-in-chief of the journal Environmental Communication, and a monthly columnist at Issues in Science and Technology magazine.
Nisbet studies the relevance of communication, advocacy, and philanthropy to addressing complex social problems such as climate change and political polarization. He is the author or co-author of more than 75 peer-reviewed studies, scholarly book chapters, and reports, including the 2019 American Academy of Arts and Sciences report "The Public Face of Science Across the World," the 2019 American Association for Advancement of Science report on Scientists in Civic Life: Facilitating Dialogue-Based Communication and the 2017 US National Academies consensus study on Communicating Science Effectively: A Research Agenda.
In other recently funded projects, Nisbet analyzed the role of strategic philanthropy in supporting actions to address climate change; evaluated sources of financial support for non-profit journalism; and is currently identifying best practices in journalistic coverage of climate change resilience.
Among awards and recognition, Nisbet has been a Visiting Shorenstein Fellow at Harvard University's Kennedy School of Government, a Health Policy Investigator at the Robert Wood Johnson Foundation, and a Google Science Communication Fellow. His 2018 edited volume The Oxford Encyclopedia of Climate Change Communication was recognized as a PROSE award finalist by the Association of American Publishers. According to Reuters Web of Knowledge, Nisbet's research has been cited in the peer-reviewed literature more than 4,000 times, and according to Google Scholar more than 11,500 times. In terms of scholarly impact, these metrics rank him among the most influential communication researchers of his generation.
At Northeastern, he teaches courses in political communication, climate change politics, and strategic advocacy. Nisbet holds a PhD and MS in communication from Cornell University and a BA in government from Dartmouth College.