Speakers
Andrew Light
Distinguished Senior Fellow, World Resources Institute
University Professor, George Mason University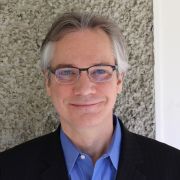 Biography
Andrew Light, Ph.D., is Distinguished Senior Fellow in the Global Climate Program. He works with the senior leadership team on a variety of topics on both U.S. and global climate and renewable energy strategy. He is also University Professor at George Mason University, where he primarily works on the normative dimensions of climate change, restoration ecology, and urban sustainability.
From 2013-2016, Andrew served as Senior Adviser and India Counselor to the U.S. Special Envoy on Climate Change, and as a staff member in the Secretary of State's Office of Policy Planning, in the U.S. Department of State. In this capacity he served as U.S. Director of the U.S.-India Joint Working Group for Combating Climate Change, Chair of the Interagency Climate Working Group on the Sustainable Development Goals, and on the senior strategy team for the UN climate negotiations, among other duties. From 2008 to 2013 he was Senior Fellow and Director of International Climate Policy at the Center for American Progress (CAP). At CAP Andrew was principal adviser on international environmental issues to CAP's founder and chairman of the board, John Podesta, and lead a team working primarily on international climate finance, mitigation of short-lived climate pollutants, and land use change.
Andrew completed his doctoral work at the University of California at Riverside and UCLA, and held a three-year postdoctoral fellowship in Environmental Risk Assessment at the University of Alberta.
No posts were found.