Speakers
Jason Kessler
Program Executive for NASA's Asteroid Grand Challenge Program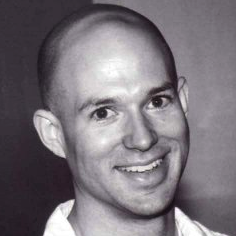 Biography
Jason Kessler, NASA's Asteroid Grand Challenge Program Executive and LAUNCH Program Executive, began his professional career at NASA back in 1994. After graduating with a degree in Chemistry, Jason earned a position in NASA's Legislative office and spent the following six years in various positions at NASA, culminating with the position of Deputy Chief of Staff to the NASA Administrator. Jason's entrepreneurial spirit eventually led him back to school, earning his MBA. Several businesses later, Jason returned to NASA to join the SERVIR program office combining his private and public sector experience into one venture bringing decision-support information for climate change adaptation to those in the developing world.
LAUNCH is an open innovation platform that was founded by NASA, NIKE, The U.S. Agency for International Development (USAID) and The U.S. Department of State to identify and foster breakthrough ideas for a more sustainable world. LAUNCH aims to move beyond incremental change and make an impact at a system-wide level. As the Asteroid Grand Challenge PE, Jason is working to use open innovation to help accelerate NASA's existing efforts to "find all asteroid threats to human populations and know what to do about them.
No posts were found.