CSPO Alumni
Hannah Rogers
Postdoctoral Researcher at the Center for Nanotechnology in Society (affiliated with the Consortium for Science, Policy & Outcomes)
Education: Ph.D. from Cornell University in Science & Technology Studies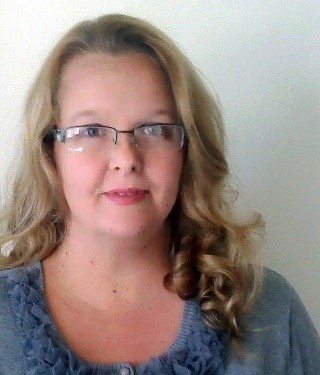 Biography
CNS Postdoctoral Researcher Hannah Star Rogers is an Art and Science Studies scholar, curator, and poet. She received her Ph.D. at Cornell University in Science & Technology Studies, where her research concerned the intersection of art and science, particularly critiques of science in contemporary art.
Her scholarly publications have appeared in Configurations, Photomediations, and A New Synthesis. Her curatorial project, Making Science Visible: The Photography of Berenice Abbott, received an exhibits prize from the British Society for the History of Science. She gave an invited lecture at the Smithsonian Archives of American Art on the installation, and her students designed a synergistic outreach event, in cooperation with the Fralin Museum of Art and the School for Engineering and Applied Science, for girls on physics and photography. She has taught at Columbia University and the University of Virginia.
Rogers' poetry and literary reviews have appeared in the Los Angeles Review of Books, Tupelo Quarterly, The Archive, The Carolina Quarterly, and Catch & Release. Her art and book reviews regularly appear in Leonardo. She has received the Acadia National Park Service Writing Residency and was an Artist-in-Residence at ArtHub in Kingman, AZ.
Research
Rogers research examines the intersection of science and art through a variety of media. She examines the question of how art and science work as categories to circumscribe bodies of knowledge. The categories of science and art serve many purposes. They indicate the kind of attention people want their ideas and objects to elicit from readers and viewers. They serve to demarcate resources, to delineate interests, and to separate social groups.
Rogers writes, "I am interested in how specific knowledge communities label and materially shape artistic and scientific objects in various contexts. People engage in rhetorical positioning through the creation of texts, making and unmaking the meanings of objects. Objects can be made to fit into the knowledge networks of science, art, or combinations of both. For different practitioners and audiences, what counts as art or science and their associations varies in interesting ways. My work has concerned a variety of objects, and in each case I am interested in situations that destabilize the categories of art and science.
By unpacking the ways actors have used these categories, I complicate the easy division between the realms of art and science. Reflexive about thinking with regard to the categories we use to make sense of things and the value and power-orientation assigned to those categories demonstrates that science studies tools can be applied to artistic practice with fruitful results. These outcomes offer new ways of thinking about people and objects that have often fallen outside the scope of science studies research. My research is both analytical and speculative, asking about practices and projecting possibilities for the meanings of art and science in different contexts. The difference between art and science is not a set of axioms purported to be universal but instead is an ongoing context-dependent practice. The categories of art and science are produced by the discourse and material work of those who want to position themselves in the respective networks."
hannahstarrogers.com
Rogers, H. 2011. "Art or Science? The Practices of Tactical Media." Science, Technology and the Humanities.
Rogers, H., Megan H. 2013. "Inseparable Impulses: Science and Aesthetics, Ernst Haeckel and Charley Harper." Leonardo.
Rogers, H. 2011. "Amateur Knowledge: Public Art and Citizen Science." Configurations.
Rogers, Hannah. 2016. "Making Science Visible: The Photography of Berenice Abbott." Photomediations Machine.
View Link
Rogers, Hannah. 2016. A Record of Love, One Letter at a Time – Review of Monograph by Simeon Berry.
View Link