Faculty + Staff
David Guston
Co-Director, Consortium for Science, Policy & Outcomes
[email protected]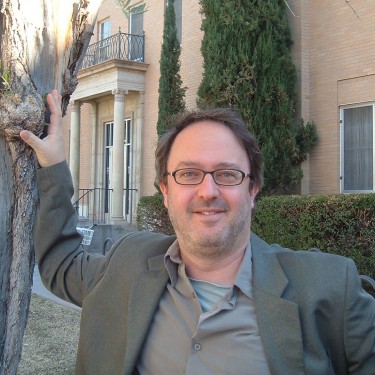 Biography
David H. Guston is co-director of the Consortium for Science, Policy and Outcomes. He is also the Foundation Professor and founding director of the School for the Future of Innovation in Society, and the Associate Vice Provost for Discovery, Engagement and Outcomes within the Julie Ann Wrigley Global Futures Laboratory. He served as principal investigator and director of the Center for Nanotechnology in Society (CNS-ASU), a National Science Foundation-funded Nano-scale Science and Engineering Center (NSF # 0531194 and #0937591; ~$13M 2005-2016) dedicated to studying the societal aspects of nanoscale science and engineering research and improving the societal outcomes of nanotechnologies through enhancing the societal capacity to understand and make informed choices.
Professor Guston is widely published and cited on research and development policy, technology assessment, public participation in science and technology, and the politics of science policy. His book, "Between Politics and Science: Assuring the Integrity and Productivity of Research" (Cambridge U. Press, 2000) was awarded the 2002 Don K. Price Prize by the American Political Science Association for best book in science and technology policy. He has co-authored, "Informed Legislatures: Coping with Science in a Democracy" (with Megan Jones and Lewis M. Branscomb, University Press of America, 1996), and he has co-edited, "The Fragile Contract: University Science and the Federal Government" (with Ken Keniston, MIT Press, 1994) and, "Shaping the Next Generation of Science and Technology Policy" (with CSPO co-director Daniel Sarewitz, University of Wisconsin Press, 2006). Professor Guston is the series editor of the "Yearbook of Nanotechnology in Society" (Springer) with annual volumes beginning in 2008, and he is the general editor of the forthcoming, two-volume "Encyclopedia of Nanoscience and Society" (Sage, 2010).
More recently, he ideated and led the Frankenstein Bicentennial Project with ASU colleague Ed Finn, and was the lead editor of a new edition of Mary Shelley's novel published in 2017 by MIT Press. The edition was reviewed favorably in venues ranging from Science magazine to The New York Review of Books and was chosen for many "one book" activities across the US.
He was the founding editor of the Journal of Responsible Innovation (Taylor & Francis) and previously served as the North American editor of the peer-reviewed journal Science and Public Policy.
Professor Guston has served on the National Science Foundation's review panel on Societal Dimensions of Engineering, Science, and Technology (2000-2002) and on the National Academy of Engineering's Steering Committee on Engineering Ethics and Society (2002). He has held visiting positions at Columbia University, the Copenhagen Business School, and the Kent School of Law. In 2002, he was elected a fellow of the American Association for the Advancement of Science. He co-chaired the 2008 Gordon Research Conference on Science and Technology Policy, "Governing Emerging Technologies."
Zirulnik, M. L., Gutkind, L., Guston, D. 2015. The rightful place of science: Creative nonfiction. Tempe, Arizona: Consortium for Science, Policy and Outcomes.
W. Valdivia, Guston D. 2015. Responsible Innovation: A Primer for Policymakers.
Sadowski, J., Guston D. 2015. "TA as an Institutionalized Practice: Recent Developments in the USA." Technikfolgenabschätzung – Theorie und Praxis, 24(1): 54-59.
Wiek A., Foley R., Guston D., Bernstein M. 2016. "Broken Promises and Breaking Ground for Responsible Innovation – Intervention Research to Transform Business-as-Usual in Nanotechnology Innovation." Technological Analysis and Strategic Management.
View Link