News Flashes – July 2016
July, 2016
Awards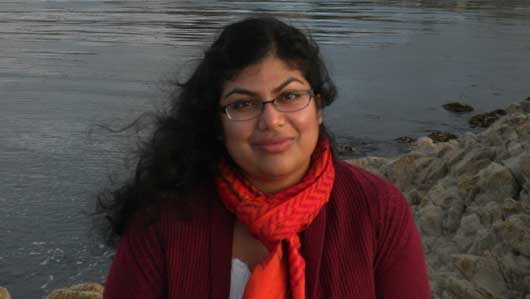 HSD PhD student Monamie Bhadra received the 2016 Mullins Award from the Society for Social Studies of Science (4S) for "an outstanding piece of scholarship by a graduate student." 4S evaluated many entries based on contribution to the STS field, depth of research, writing quality and ethical/political relevance of the piece. On why Bhadra's paper, "Nation-Building Civic Epistemologies in India through Nuclear Politics," won the $1000 prize, 4S noted, "As a well-researched and well-written piece it demonstrates the dynamic formation and contestation of civic epistemologies in India."
---
Congratulations to new PhDs
Three students in the school's Human and Social Dimensions of Science and Technology program successfully defended their doctoral theses in July.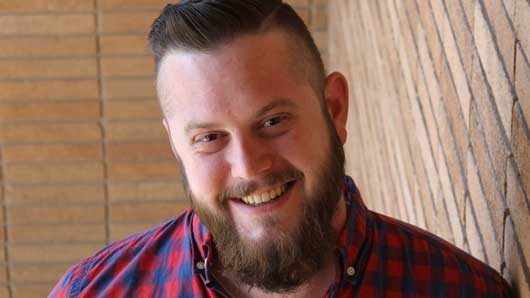 Jathan Sadowski has accepted a position as Visiting Lecturer in Ethics of Technology at Delft University of Technology (The Netherlands).
Dissertation Title: Selling Smartness: Visions and Politics of the Smart City
Abstract: There is much at stake with the smart city. This urban governance movement is predicated on infusing information-and-communication technology into nearly all aspects of the built environment, while at the same time transforming how cities are planned and managed. The smart city movement is global in scale with initiatives being rolled out all over the planet, driven by proponents with deep pockets of wealth and influence, and a lucrative opportunity with market projections in the billions or trillions of dollars (over the next five to ten years). However, the smart city label can be nebulous and amorphous, seemingly subsuming unrelated technologies, practices, and policies as necessary. Yet, even with this ambiguity, or perhaps because of it, the smart city vision is still able to colonize urban landscapes and capture the political imaginations of decision makers. In order to know just what the smart city entails I work to bring analytic clarity to the actions, visions, and values of this movement.
The arc of this project, in short, moves from diving into the "smart city" discourses; to picking apart the ideologies at its heart; to engaging with the dual logics—control and accumulation—that drive the smart city; and finally to imagining what an alternative techno-politics might look like and how we might achieve it. My goal is that by analyzing the techno-politics of the smart city we will be better equipped to understand these urban transformations—what logics drive them, what they herald, and what our role should be in how they develop.
Recent and forthcoming publications:
– Selin C, Rawlings KC, de Ridder-Vignone K, Sadowski J, Allende CA, Gano G, Davies S, and Guston DH. (Forthcoming). "Experiments in Engagement: Designing Public Engagement with Science and Technology for Capacity Building." Public Understanding of Science. DOI: 10.1177/0963662515620970
– Halpern MK, Sadowski J, Eschrich J, Finn E, and Guston DH. (Forthcoming). "Stitching Together Creativity and Responsibility: Interpreting Frankenstein Across Disciplines." Bulletin of Science, Technology & Society. DOI: 10.1177/0270467616646637 [Part of special issue: "Science and Science Fiction"]
– Sadowski J and Guston DH. (2016). "'You Caught Me Off Guard': Probing the Futures of Complex Engineered Nanomaterials." Journal of Nanoparticle Research 18 (7): 208. [Part of special issue: "Anticipatory Governance of Complex Engineered Nanomaterials"]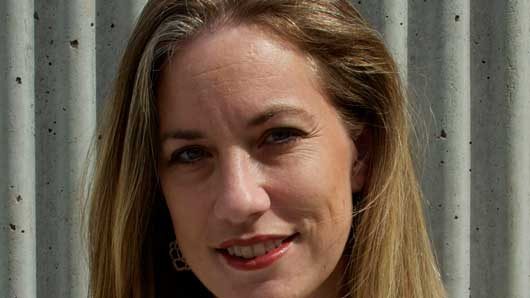 Denise Baker will be joining Missouri University of Science and Technology this fall as an assistant professor in their university-wide cluster on "Smart Living", building on her work here in the IGERT Alliance for Person-Centered Accessible Technologies. Her home will be in the Psychology Department, but she will be working with a variety of engineering teams to build integrative research projects.
Dissertation Title: Self "sensor"ship: An interdisciplinary investigation of the persuasiveness, social implications, and ethical design of self-sensoring prescriptive applications
Abstract: This dissertation research investigates the social implications of computing artifacts that make use of sensor driven self-quantification to implicitly or explicitly direct user behaviors. These technologies are referred to here as self-sensoring prescriptive applications (SSPA's). This genre of technological application has a strong Presence in healthcare as a means to monitor health, modify behavior, improve health outcomes, and reduce medical costs. However, the commercial sector is quickly adopting SSPA's as a means to monitor and/or modify consumer behaviors as well. This growing industry consists of primarily wearable sensors that monitor characteristics such as movement, heartrate, and respiration; ostensibly to guide the users to better or more informed choices about their physical fitness. However, applications that claim to use biosensor data to assist in mood maintenance and control are entering the market, and applications to aid in decision making about consumer products are on the horizon as well. Interestingly, there is little existing research that investigates the direct impact biosensor data have on decision making, nor on the risks, benefits, or regulation of such technologies. The research presented here is inspired by a number of separate but related gaps in existing literature about the social implications of SSPA's. First, how SSPA's impact individual and group decision making and attitude formation within non-medical-care domains (e.g. will a message about what product to buy be more persuasive if it claims to have based the recommendation on biometric information?). Second, how the design and designers of SSPA's shape behaviors and third, how these factors should be considered in future design and public policy decisions.
Michael Burnam Fink
Dissertation Title: Making Better Students: ADHD in Higher Education and the Biopolitics of Stimulant Mediation
Abstract: According to my 2016 survey of ASU undergraduate students, 33% have used stimulant medications (e.g. Adderall or Ritalin) without a prescription to study. I view this practice as a step towards cognitive enhancement, which is the deliberate application of biotechnology to radically alter the human condition. From a foresight perspective, the ability to actively improve human beings, to take our evolutionary destiny into our own hands, may be a turning point on par with agriculture or the use of fossil fuels. The existential risks, however, may be greater than the benefits—and many of the most radical technologies have made little documented progress.
I turn to an actual example where people are trying to make themselves marginally better at academic tasks, as a guide to how future transformative development in human enhancement may be incorporated into everyday practice. This project examines the history and context that led to the widespread use of stimulant medication on college campuses. I describe how Attention Deficit Hyperactivity Disorder (ADHD), for which stimulant medication is prescribed and diverted, governs students, negotiates relationships between parents and school authorities, and manages anxieties resulting from a competitive neoliberal educational system. I extend this archeology of ADHD through the actions and ethical beliefs of college students, and the bioethical arguments for and against human enhancement. Through this work, I open a new space for an expanded role for universities as institutions capable of creating experimental communities supporting ethical cognitive enhancement.
---
SFIS welcomes new faculty members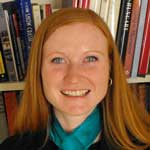 Laura Hosman, Assistant Professor, shared with The Polytechnic School of the Ira A Fulton Schools of Engineering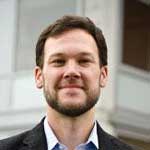 Thad Miller, Assistant Professor, shared with The Polytechnic School of the Ira A Fulton Schools of Engineering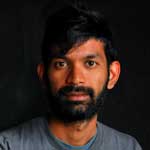 Darshan Karwat, Assistant Professor, shared with The Polytechnic School of the Ira A Fulton Schools of Engineering (Jan 1 start)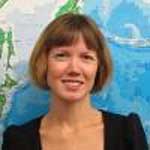 Britt Crow-Miller, Assistant Professor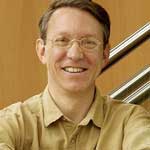 Robert Cook-Deegan, Professor and Director of Collaboratory for Health Research (July 1 start)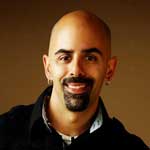 Sasha Barab, Professor, shared with Mary Lou Fulton Teachers College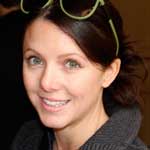 Lauren Withycombe-Keeler, Visiting Assistant Professor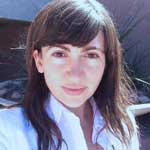 Dehlia Hannah, Visiting Assistant Professor (fall 2016)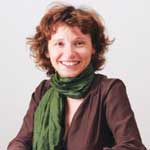 Denisa Kera, Visiting Assistant Professor (spring 2017)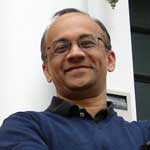 Mahmud Farooque, Clinical Associate Professor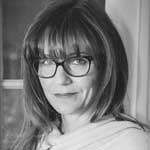 Heather Ross, Clinical Assistant Professor, shared with the College of Nursing and Health Innovation and the Global Security Initiative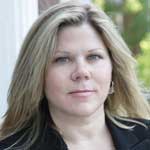 Deborah Strumsky, Assistant Research Professor, shared with the ASU-Santa Fe Institute Center for Biosocial Complex Systems
Visiting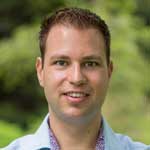 Visiting scholar Steven Flipse is assistant professor in Science Communication in Innovation at the Delft University of Technology in the Netherlands. He has been involved with the Socio-Technical Integration Research (STIR) program coordinated by Erik Fisher since 2009. During his stay at ASU, he will work with SFIS to advance his research and develop further collaborations.
---
Out and About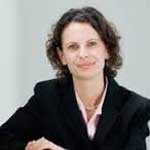 Associate Professor Diana Bowman gave a public lecture at the University of New South Wales (UNSW) in Sydney, Australia on the topic of "Dealing with Deficiencies: How the European Union and United States Continue to Diverge on Emerging Technology Policy."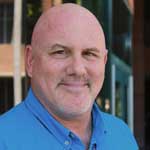 Professor of Practice Gregg Zachary spoke about "the next frontier in digital journalism: semi-automated local news networks, directed by humans, for public good and commercial gain. The talk was delivered on July 8 at the Association for Alternative Newsmedia in Austin, TX.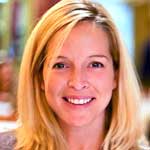 Professor of Practice Darlene Cavalier hosted an online Q&A on Reddit on July 19, during which she fielded questions about citizen science and how interested parties could get involved.
---
 Renowned Conservation Biologist's Swan Song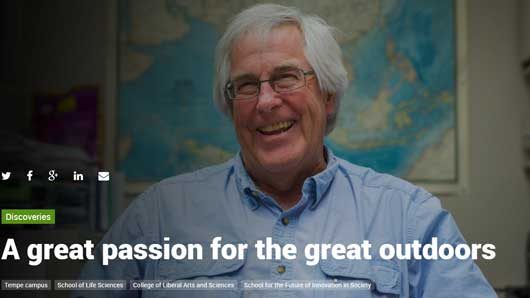 SFIS affiliate Andrew Smith, President's Professor and Parents Association Professor in the School of Life Sciences, was profiled in this ASU News article. This will the last year of Smith's illustrious career. He initiated the first Conservation Biology degree program in the nation at ASU, co-created the system used to capture data for the International Union for Conservation of Nature (IUCN) Red List, and received multiple awards – including the coveted Aldo Leopold Award from the American Society of Mammalogists – for his monumental work establishing the pika as a keystone species in vulnerable mountainous regions of North America and Asia. SFIS Post-doc Jesse Senko, a former TA for Smith, said, "Perhaps his greatest gift is his ability to show his students how much he cares."
---
HSD student Miles Brundage will be an Artificial Intelligence Policy Research Fellow at the Strategic AI Research Center at Oxford University. He is also now serving on an IEEE committee to develop standards for Artificial Intelligence, to make general recommendations to policy-makers, practitioners, etc., and to foster wider dialogue of key issues.
Upcoming Event
ASU Citizen Science and Maker Summit 2016
October 27-28, 2016
ASU Chandler Innovation Center
(downtown Chandler, AZ)
Explore the crossroads of citizen science, the maker movement and higher education.
---
In the Media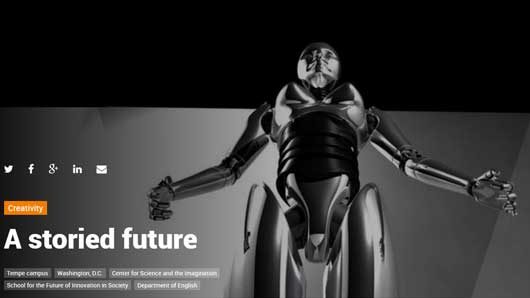 ASU Now reported on a Center for Science and the Imagination (CSI) project called Future Tense Fiction, which is headed up by Ed Finn, an SFIS affiliate and CSI director. The project, which grew out of an existing collaboration between ASU, Slate magazine, and the New America Foundation, pairs accomplished science fiction writers' stories with expert scientist response essays to reach a wider audience.
---
Professor of Practice Gregg Zachary was quoted in a New York Times article on R&D divisions in companies like the multinational conglomerate Alphabet. "In general," said Zachary, "the model of having a central research lab that the corporation funds for research into new technologies has not produced much for these companies."
---
Publications
HSD PhD student (now an alumni), Jathan Sadowski, and SFIS' Director David Guston published a new paper, "You caught me off guard": Probing the futures of complex engineered nanomaterials, for the Journal for Nanoparticle Research. The paper aims to "lay the groundwork for the anticipatory governance of complex engineered nanomaterials (CENMs) by mapping out what … will be the main issues and themes that we need to pay attention to in the near future."
Risk Innovation Lab director and SFIS Professor Andrew Maynard wrote a new article for the Conversation on Elon Musk's vision for the future of his company Tesla Motors. "Elon Musk doesn't just want to fast-track the transition to renewable energy and self-driving cars — he wants to rewrite the rulebook on how we build a futuristic sustainable society," wrote Maynard. He was also interviewed about the article on Omny Radio.
SFIS affiliate Ed Finn wrote an article for CNN commenting on the proliferation of smartphone cameras and social media platforms in society and focused on Turkey's President Erdogan use of a smartphone to thwart an attempted military coups on July 15-16. "Live video is empowering powerful eyewitness testimony, but it is also giving politicians another way to leverage the cult of celebrity and to short-circuit traditional media filter," wrote Finn. "In many ways we're just beginning to discover what persuasion and decision-making mean in the era of constant connection."
Andrew Maynard, SFIS professor and director of the Risk Innovation Lab, posted "Navigating the nanotechnology risk landscape" on his blog, 20/20 Science. Maynard describes seven basic "guideposts" to think about when contemplating risk. The post is an abridged version of a more detailed article on the subject Maynard wrote for the journal Nature Nanotechnology.
CSPO and SFIS Associate Professor Erik Fisher published his first editorial as editor-in-chief of the Journal of Responsible Innovation entitled "Navigating Responsible Innovation" (JRI, volume 3, issue 1, 2016). "Navigating responsible innovation requires addressing its normative, conceptual and practical dimensions," wrote Fisher, "while resisting counterproductive dichotomies … so as to inform emerging agendas for funding, conducting and evaluating knowledge-based innovation in the context of social and public values."
CSPO director Dave Guston published "The Muddled Legacy of Alvin Toffler," a new article for Slate about the author of "Future Shock" who passed away on June 27 at the age of 87. "We owe a debt to Alvin Toffler," concluded Guston, "but it is more inspirational and heuristic than methodological and programmatic."
SFIS Associate Director Clark Miller and new faculty member Clinical Assistant Professor Heather Ross, along with affiliates Gaymon Bennett and Benjamin Hurlbut wrote "The Ethics of Ubiquitous Computing in Healthcare," a chapter in the recently published Wireless Computing in Medicine: From Nano to Cloud with Ethical and Legal Implications.
Brad Allenby, SFIS affiliate and President's Professor of Sustainable Engineering, wrote "The Self-Driving Car Generation Gap," an article for Future Tense. The article points out that, while fewer and fewer millennials are getting driver's licenses, older people see driving as representing freedom.
SFIS Professor and Risk Innovation Lab Director Andrew Maynard's latest video for Risk Bites — the Lab's Youtube channel — seeks to clearly and concisely explain what "nanotechnology" is. Watch "What is nanotechnology" here.
Vintage Tomorrows, a documentary about the steampunk subculture, has been released for rental or purchase on iTunes. SFIS Professor of Practice and resident futurist Brian David Johnson appears in the film and also co-wrote the accompanying book which was published in March 2016 and is also available for purchase. More information, including introductions to the many influential writers and thinkers featured in the film, can be found at this website as well as this twitter page.